UWITGO New Design Model
UWITGO S5
As a new pedaling type electric scooter, UWITGO S5 adopted the latest design concept of cruise control technology, which is widely used in cars, so the users can pedal the ground and the scooter will come into a rated speed status. Besides, it equipped with an innovative cruise control app, which makes it more intelligent.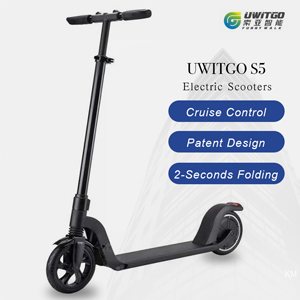 UWITGO S6
UWITGO S6 is a brand new electric scooter that target for higher endurance riding users. This design integrated with high power capacity battery, which can ensure riding distance can reach up to 70Km. Based on ergonomic design theory, reinvent the design of foldable seat bag, which can release users' exhaustion and increase the experience of riding scooter.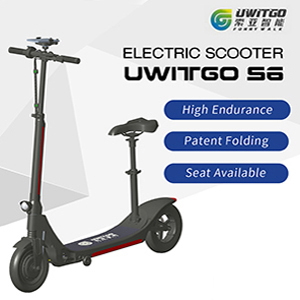 Uwitgo A5
As a simplified model, UWITGO A5 is lighter and smaller. Aluminium alloy or carbon fiber body materials can be chose by customers. The weight of aluminium alloy scooter is 7.5kg, and the body weight of carbon fiber is only 6.3kg. It is easy to fold, easy to carry, and very suitable for short trips. See blow for more features.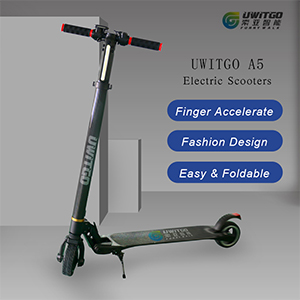 Please feel free to give your inquiry in the form below.